ABOUT THE AUTHOR
---
Hii, Everyone . This is Shama Parveen. I am From Delhi - NCR.  A 90's soul that has been on a mission to help each one of you to travel in style and in Luxury with a minimum Budget. Each one of my Blogs focuses on a popular destinations with amenities to stay that are stylish, one of a kind and fits right into my or ours small budget. And this time i went to goa india and made sure that my budget remains small but fun unlimited. I stayed in Goa for 3n/2d in October 2018.  In this article  you will see goa india with me in a whole new fresh perspective,  This goa india pictures are all beautiful and by seeing them you will feel like " Let's Go - GOA, goa india has famous sites like vasco da gama, Candolim beach, Dona Paula, goa india tourism has second largest contribution in the GDP of India Economy , goa india weather january is great for a visit , goa india beaches are usually very calm ,  goa india is famous for its nightlife, goa india restaurants specifically serves Goan cuisines , Visit my  Youtube  to know more about goa india youtube.
---
keep reading if you wanna find out how i completed my entire goa trip in 10k.
---
A Short Course In GOA PARADISE OF INDIA
I know what you are thinking ( no i am not a Jedi, I wish though ) , who is this girl telling me about having Fun that to in GOA. Really your ( mine ) opinion is not needed i know how to have fun in Goa seriously.
But trust me with my budget and experience  i bet your fun will be doubled in amount ( Double the trouble  - The Pokemon Team Rocket  reference here ) with less money spent ( that is our goal right)
Now this article has all you need to travel to goa from delhi in 1ok so let's begin
Goa is never a bad idea , said no wise man ever Click To Tweet
---
MY VERY FIRST AIRBNB
---
First thing first where to stay , how to stay and how much you should spend on your stay. That takes us to the Hotel/hostels but here comes the twist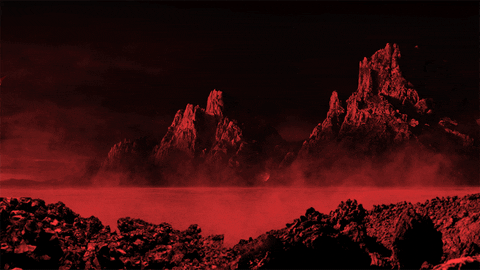 so, what do u think i choose, i chose neither instead of that i choose - An AirBnb, now i know you all are scratching your heads but listen AirBnb is a company that allows you to stay in a fully furnished place or someone else's house
( it is not Creepy at all) actually a better deal than any hotel just that this company only provide stay no food but hey when you are travelling who wants to eat home cooked food ( although that would be 5 star) but hey we all can wish.
so, what do u think ha pretty sweet right, yes of course due to this our budget for Goa came down to 6k ( spended all that in sightseeing and beer of course ).
watch full review of my airbnb here
---
Exploring Goa in Style
---
Now, you saw the infograph right how my expense got super down from getting an Airbnb right and i used the rest money to explore goa, now now there is another tip or method i used to super minimize my travel expense and that to in style.
I know your all ears are up like hell she has more, yes i have i am expert on this topic on saving money  on this point.
So, you all have heard of Ola By now, but Goa is the first state in India, that has their own Taxi service Provide , Hell yeah  No kidding and prices are as cheap as local transportation.
So, this is my secret weapon, Goa miles, it is a App based Taxi company and i bet they will give you the cheapest Ride ( That is my challenge). So with approximately 1500 rupees we covered 6 destinations, and that too in Style and i am going to break it down into 3 web series on my youtube Channel . So let's Dive in.
---
1.#Goa #India Girl's Trip - Travel with Shama - Web Series - Part 1 - HD series
2.  #Goa #India Girl's Trip - Travel with Shama - Web Series - Part 2 - HD series
3.    #Goa #India Girl's Trip - Travel with Shama - Web Series - Part 3 - HD series
---
---
Suggestion to eat
---
The way to woman's heart is also through Stomach Click To Tweet
This Place is just Literally means " My Brother Little cafe"  and trust me this is " Travel with Shama Approved", Heck i cannot tell you the reasons cause you have to go there and see that
At the end of my journey, i came to know about this famous Goan Chef that is world wide famous and accepted my last minute request to cook with her which looked like this, watch the whole process in this Video #Goa #India Girl's Trip - Travel with Shama - Web Series - Part 3 - HD series
---
conclusion
---
 Travel in off Season especially in Goa that way you can get much cheaper rates like i did on my Airbnb
Carry 3-4 Outfits, mix and match them so that you can get new look in each picture and also use washing machine that was in my airbnb, saves a ton of money as well.
Most People in Goa will allow you to enter in their backyard for that perfect instagram shots
---
Thank you so much for coming here
and reading whatever crap i put up on this website, I really appreciate
your support and grateful to each one of you.
---
Newsletter